Taking the Dog for a Walk
A normal dog walk takes a weird turn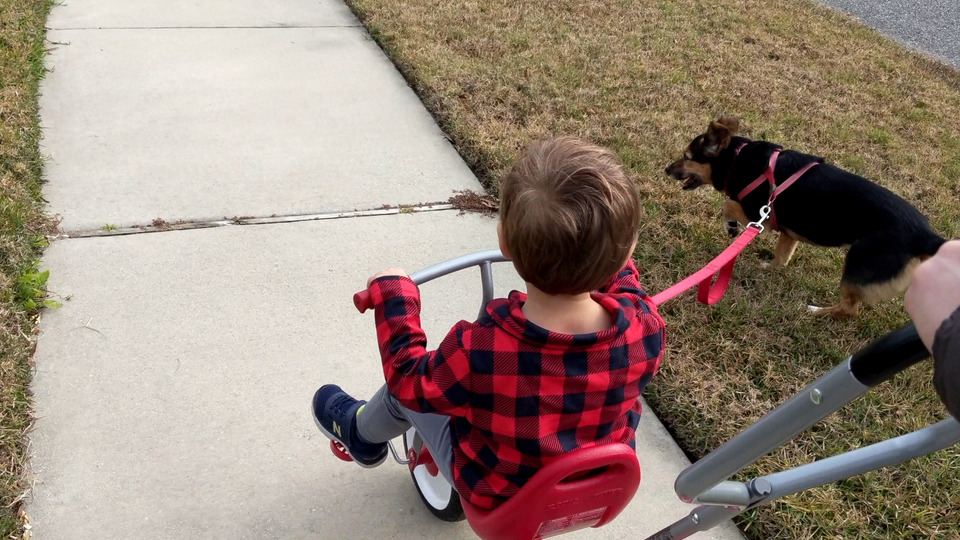 Early evening. Taking Chloe for a walk. Carson says he wants to tag along.
Chloe finishes pooping after walking a bit.
Me
Ok, let's turn around and head back home. Chloe is all done.
Carson
Oh, I wanted to go see Maggie.
Me
Maggie? Who's Maggie?
Carson
Maggie over there.
He points over to the neighbor's yard that has a religious statue of Mary
Me
Oh, you mean Mary?
Carson
Yeah, Mary. But I do it another day.
He turns around and starts to walk back home in front of me.
Me
Yeah, we'll go see Mary another day. Thanks for understanding.
Carson turns around with confused look.
Carson
Huh?
Me
Thanks for being so understanding.
Carson still staring with a confused look.
Carson
What are you talking about?
Me
I'm just telling you that you are very understanding.
Carson now angry.
Carson
No I'm not!
Me
No, it's a good thing. I'm trying to give you a compliment.
Carson
Oh yeah, you're right.
Carson happily turns around and starts walking home again.